The Legal Business Leader's Forum inaugural event took place on 10th October 2018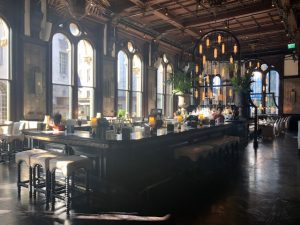 Our objective was to bring together a broad cross-section of law firm sizes and types. With firms ranging from niche boutiques with turnover of a few million pounds to international commercial firms turning over hundreds of millions and a range of commercial structures including conventional partnerships, LLPs, Private Limited Companies and a PLC.  
The diversity of this group inspired a lively and honest discussion covering topics such as the ownership structures of legal businesses, succession and the challenges associated with transferring law firm leadership to the next generation, the path to partnership for associates, staff retention,  the realities of life as a law firm leader and preparing for anticipated market challenges such as Brexit and the commercial landscape which may result from it.
One member of the group commented that "The market is changing faster than firms can keep up with it," referring to client expectations, the mindset of the talent pool and the economic and political climate. In creating this forum the aim is to provide law firm leaders a forum for problem-solving, innovation and development. Phil Jepson was the North West Regional Director for the Managing Partners forum for 8 years and therefore has experienced the positive impacts of having a forum to share and learn as a business leader.
We will be publishing a series of short articles covering the topics discussed in the forum over the next few weeks and will organise the next forum meeting early in the new year.